Novelty Chalice – Product Design
Background:
We were approached by an existing client who was embarking upon an exciting project to amend current designs to create a brand new product.
Challenge:
The product designs, evolved from a simple chalice which was already in production and sold at some cinema, sporting and holiday events, were for two similar, but themed products. The first was Star Wars themed and made to look like a Stormtrooper in line with the imminent launch of the latest Star Wars movie; and the second was designed to appeal to golf fans, launched in line with the Ryder Cup , featuring a golf ball lid and grass green base.
Solution:
We were able to aid the process by developing the existing designs in a series of 3D, 360º drawings. We created 3D models for the inventor using Solidworks and 3DS Max.
Outcome:
The novelty chalices were designed to hold both food and drink together, allowing users to effortlessly carry their snacks and drinks whilst on the go.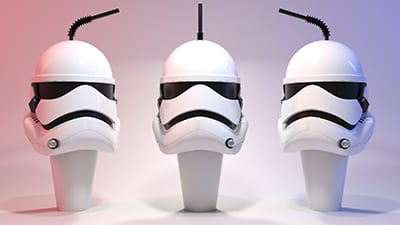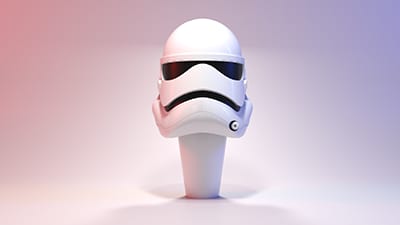 Believe it or not the above are drawings, not photos!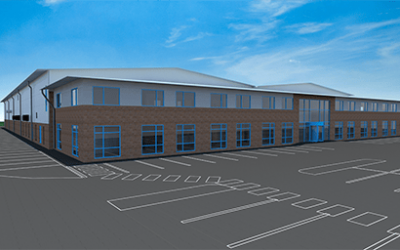 Our work Background: For our client, a manufacturer of components for the aerospace industry, we developed a bespoke CAD solution.  Challenge: Senior Aerospace needed both an accurate 3D model of their production facility to enable them to plan and present any future...
read more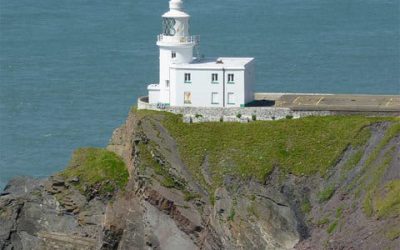 Our work Background: Hartland Point Lighthouse is a Grade II listed building built in 1973, located at Hartland Point in Devon. Prior to the tower becoming automated in 1984, the lighthouse, steeped in history, had served as accommodation for four keepers and their...
read more
Call now on 01925 403 800
or email to enquire...