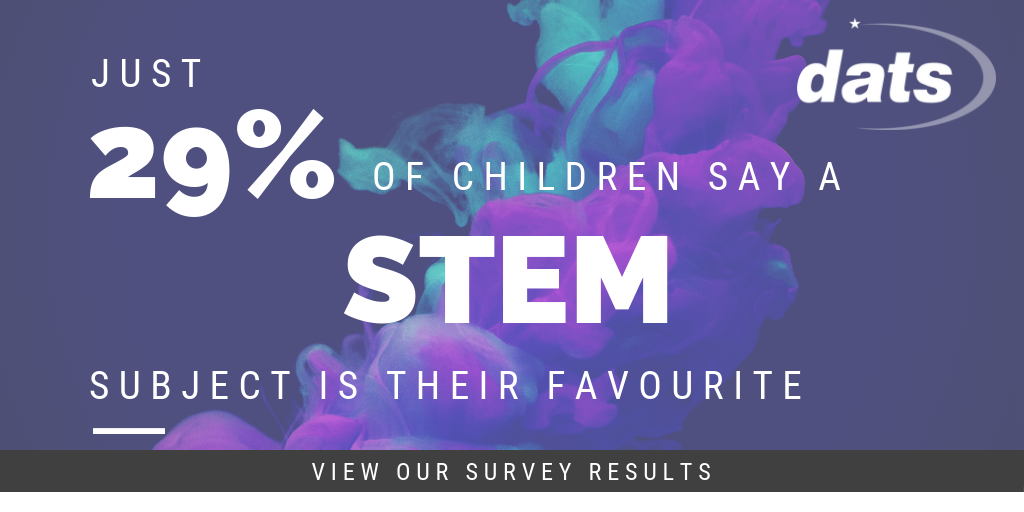 Our British Science Week STEM experiment
Published: March 13, 2019
It's British Science Week this week (8th- 17th March), so we decided to conduct our very own experiment at DATS.
The subject of STEM (Science, Technology, Engineering and Maths) is an important one for us. We're all too aware of a shortage of engineers, and of a gender imbalance across the industry.  It's widely reported that there is a lack of people choosing STEM-related careers, and STEM-related subjects appear to be a less popular choice for high school children selecting GCSEs. With this in mind, we were curious to find out whether this is something that is ingrained from an early age.
We surveyed almost 100 local children between the ages of six and thirteen about their favourite school subjects and found that more than half (57%) stated English and arts-related subjects as their favourite. 29% cited a STEM subject (maths, science or computing) with the remaining 14% choosing subjects such as PE, history and geography as being what they enjoy the most.
Only 29% of children surveyed said that a STEM subject was their favourite at school
When asked what they wanted to be when they grow up, only 15% of the children questioned gave a STEM-related career. Responses included scientists, doctors, paramedics and vets – but there were no engineering or computing careers cited at all. Whilst there is definitely an argument that the children involved in this research are very young, with many years ahead of them to make final decisions on what career path they'd like to take, it does perhaps raise a question as to whether enough is being done to make STEM-related subjects enjoyable and engaging for young children and whether STEM careers are being promoted enough by educators and parents.
To gain insight relating to diversity in STEM, we asked the children whether there were subjects they felt they were best at. The top best subjects for girls were stated as English and PE (although many of the PE responses were specific to things like dance and  gymnastics) and for boys, more than half of them said their best subject was also PE (but specific responses included football, athletics and rugby). According to one eight year old though, "girls are much better at dodgeball than boys!"
Only 33% of boys described a STEM subject as what they felt they were best at compared to just 25% of girls.
Only 25% of girls said a STEM subject was the subject they were best at
Although the results are only from a very small pool of children and in just one area of the Northwest, our findings do support wider claims that STEM subjects and careers are a less popular choice than others. There are numerous arguments in the media as to whose responsibility the promotion of STEM to young people is, but at DATS, we believe that we all have a duty to introduce children to the exciting worlds of science, technology, engineering and maths related vocations and to endorse them as viable and achievable options for both males and females.
At DATS we have a number of events planned for 2019 to educate young people in the local area on the possibility of an exciting and rewarding career in engineering. If you're interested in us attending your school or in partnering with us on a project, please get in touch. 
Draw a scientist
To round up our experiment, we asked the children involved to draw us a scientist – a task that's been replicated many times over across the world in order to highlight any stereotypes. Perhaps unsurprisingly, a staggering 77% of the drawings depicted men. 17% showed female scientists with the remaining 7% showing both men and women in their picture. 90% of  the scientists drawn showed the scientists in a lab, holding conical flasks, test tubes or wearing lab coats. These results are perhaps a further reflection of the perceptions held by children when it comes to STEM. Is society doing enough to break through them?
Thank you to all the children who helped us with our research to coincide with British Science Week 2019.
We'll leave you with a few of the drawings provided to us by our participants…enjoy!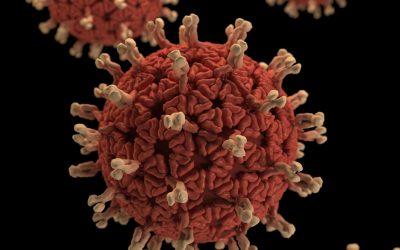 ​Please be reassured that during this unsettling time, DATS is committed to continuing to partner with our clients, candidates and contractors as usual. Our business is open and we're taking every precautionary measure to ensure the health and well being of our...
read more