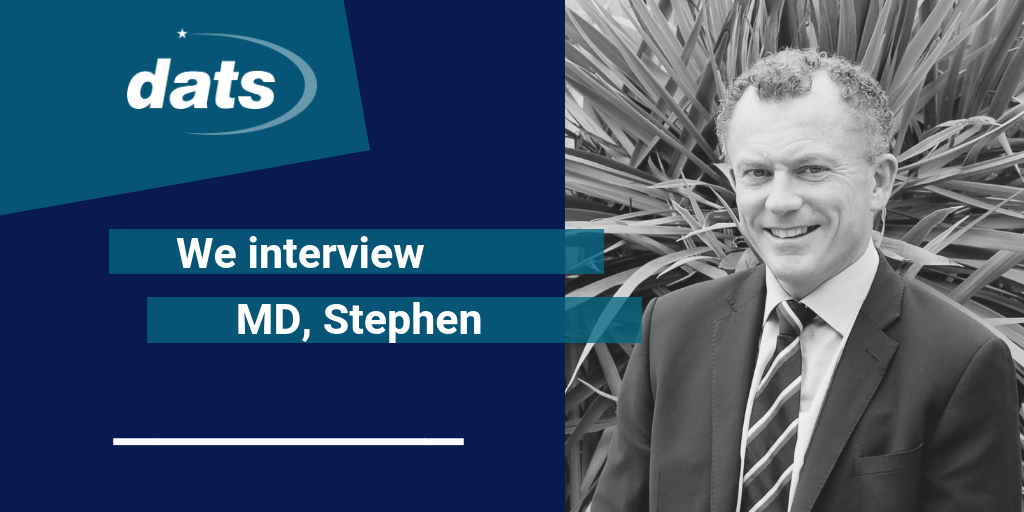 An interview with MD, Stephen
Published: September 20, 2019
As you'd imagine, Managing Director, Stephen Nickson, has seen a lot of changes during three decades with DATS. September 2019 sees him marking an impressive 28 years with the company which was established by his father, Trevor, back in 1959. And October marks DATS' 60th year in business.
Stephen puts DATS' longevity down to adaptability and describes how the business is constantly evolving to meet the ever-changing needs of both clients and the industry. Here, we speak to him about his journey so far and his plans for ongoing evolution in order to attract the next generation of talent…and to support his vision of securing a further 60 years of DATS Recruitment and CAD Services.
When asked what's kept Stephen in the organisation for so long, he shared that asides the obvious family link, he genuinely enjoys working at DATS. "We've managed to retain a family feel, despite having a commercial commitment" he says, "I still really enjoy hearing we've made a placement in recruitment, and the CAD division keeps me close to the engineering environment. No two days are the same and we work with a wide variety of companies and industries – often new industries – which keeps things interesting."
Stephen also describes how he's incredibly proud of his team. "I'd go so far as to say that one of our greatest achievements is the people we have, some of whom have been with us now for many years. But equally, we're moving with the times, and recruiting new team members; growing our recruitment and CAD teams and investing in a marketing team. We're a 'people' business and now 25-strong, every single person counts in our delivery and in making a difference."
It's these individuals that Stephen cites as the main reason for DATS' success over the past 60 years. "In an increasingly automated world, I'm proud that our people have maintained a personal service delivery – the human touch! We meet with clients and candidates; we have conversations. And that's one thing that as we adapt to change, we absolutely don't want to lose."
Stephen also owes DATS' accomplishments in part to both recruitment and CAD being such vast sectors: "There' a lot to go at in terms of growth – from considering overseas operations, to exploring a whole host of different niches within technical engineering – there are always new opportunities on the horizon and they're exciting areas to be in."
Speaking with Stephen, it's clear to see his passion for engineering, but it's fair to say he's faced a number of challenges over the years too.  "We've experienced increased competition and like all businesses, we've experienced fluctuations in demand. Legislation changes keep us on our toes and we've encountered changes in customer expectations as well."
Although it's not only market changes that he's witnessed. Stephen says that the most dramatic transformations are to do with technology, particularly in CAD. "When I first joined DATS, people sat at a technical drawing board and five or six people could be involved in the process of creating a drawing. Nowadays technology has replaced the need for so many people and just one individual using software like REVIT or Inventor, can produce whatever's required."
He continues, "We've seen the development of 3D drawing, BIM and 3D Point Cloud Scanning – all fantastic technical advancements that have significantly changed the face of what we do. I suppose the same can be said for recruitment too, with the introduction of the internet and LinkedIn – a far cry from when my father began the recruitment business by placing an advert in the local paper."
Stephen explains how procurement-led, price driven recruitment has also altered the face of the industry. "Despite this trend, my aim for DATS is to continue to drive a focus on high quality service delivery. I'm still passionate about our core values and finding the right people the right jobs."
So, what about changes for the future of DATS? One progression firmly on the MD's agenda, is building a team for the future. "We welcome fresh ideas and input and are working to attract new people into the business. We're already offering flexible working options, are employing a number of staff members through our apprenticeship scheme and have made aesthetic modernisations to our workplace, including the recent refurb of the office, reception area and the opening of a breakout room. We realise there's still a way to go, but we're heading in the right direction and making DATS a really attractive place to work."
A keen runner, Stephen has also signed a 'workplace pledge' with Active Cheshire, committing DATS to becoming a more active workforce. "We've recently taken part in a number of charity events including runs, obstacle courses and a dragon boat race. It's great to be thinking about health and well-being whilst playing a role in supporting our local community."
If you're interested in joining our growing recruitment or CAD design and engineering team, get in touch. We're always on the look out for ambitious individuals who are ready to be part of the next exciting chapter at DATS.

Contact us: at DATS Recruitment or DATS CAD Services.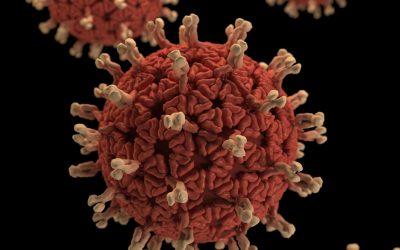 ​Please be reassured that during this unsettling time, DATS is committed to continuing to partner with our clients, candidates and contractors as usual. Our business is open and we're taking every precautionary measure to ensure the health and well being of our...
read more